Accounting Services & Outsourcing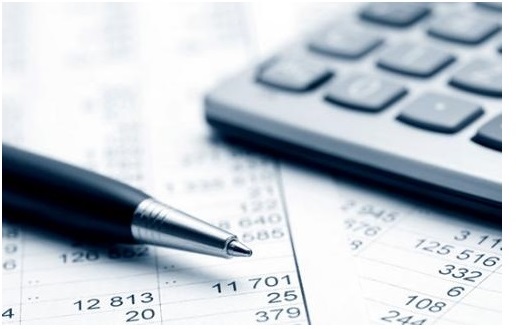 Moores Rowland services comprises on attracting, registering accounting processing in general, as well as preparation of Financial Statements and manage contributions that our clients have to fulfill. We have in-depth knowledge and experience of accounting system worldwide. We will draw up your annual accounts but also look at your overall finance administration. We will make recommendations to help you improve your accounting and outsourcing processes and the way you do business.
By outsourcing some of your day-to-day duties or more complex tasks to us, you can free up your time to concentrate on core business activities. With our accounting and sourcing experts coming from a wide range of disciplines, we can prepare your annual statutory accounts, or provide transaction services, or a fully bespoke payroll or taxation solution, we can build a bespoke team to suit your needs – whatever the size of your company.
As a value-added portion of our one-stop service, we go further than just reporting your current figures, for we will put these in context, comparing them to index figures and long-terms trends, thus providing you with a comprehensive view of your business, plus we can support you in further developing your business.
Financial Reporting Services
We are there to support you long term – through your organization's entire lifecycle and key business milestones. Moores Rowland is flexible and we can adapt our services to suit your business type and your objectives. Our financial reporting services include:
■ Outsourcing of your consolidation or individual reporting
■ Information systems projects
■ Organization and management projects
■ Compilation of financial statements in compliance with Financial Reporting Standards in China, Singapore, Indonesia, Malaysia and IFRS
■ Conversion of financial statements reported in other jurisdictions to the reporting standards in compliance with China GAAP
■ GAAP conversion reporting
Accounting Support And Outsourced Services
A range of services designed to provide timely preparation of company accounts, whether it is at the financial year end or on a monthly basis. Services include but are not limited to general ledger and financial statement preparation, accounting system design and implementation, cash management & forecasting, fixed assets depreciation & asset tracking. By outsourcing some of your financial work to Moores Rowland, you can take the pressure off your team. If you are understaffed, you may fall behind in delivering accounts and financial information. We can step in and help you solve any problems as quickly as possible. We can assign you a management team, or take on a complex project, helping you meet the necessary regulations.
■ Client Accounting Services
Moores Rowland can help you build a new accounting framework and adapt to the way that you work, for example, for compliance or risk management. We can organize your accounts, audit and make sure they meet the relevant standards. We can help you implement risk management tools. Our teams at Moores Rowland as an accounting firms in China have the expertise to help you monitor financial production and improve performance. We can look at ways of optimizing your administrative and financial reporting and streamline your processes by increasing the speed and efficiency of your work. We can set up management charts and put indicators in place to help you control your financial activities.
■ Bookkeeping
We can help you compile your accounts in the most cost effective and time efficient way, helping you meet your year-end deadlines. We can help with bookkeeping, setting up your accounts and revising them for year-end.
■ Credit Management
Do you need to focus your working capital requirements or improve your cash flow? We can help you manage your finances and help you reduce your costs in doing so. Our services include:
1. Establishing your credit management policies and procedures
2. Defining and implementing action plans that will reduce your working capital requirements
3. Setting up or improving your client risk management processes
■ Banking and Cashier outsourcing services
Moores Rowland's accounting service team can act as the cashier on behalf of the client to handle their banking issues and help with reconciliation of bank balance with account books. We can liaise with the bank for the bank account maintenance and filing of company documents to the bank.
■ Budgeting and forecasts
We will help with making the company's budget for a certain period. Reconcile the budget and real expenditure, assist the management to achieve the goal of budget control.
■ Reconstruction of Accounts
In the case where accounting record contains significant errors or omissions, our team will make every effort to restore and reconstruct your accounts up to meeting the required accounting standard. This involves performing in-depth analysis on our your business operation, physical inspection on cash, inventory, PPE and other tangible assets, and compiling all liabilities which then form the basis for your accounts' reconstruction and restoration to produce a more complete accounting records that can more accurately and reliably reflect your financial results on operations, financial position and cash flow.
Our clients include: