Management Consulting & Outsourcing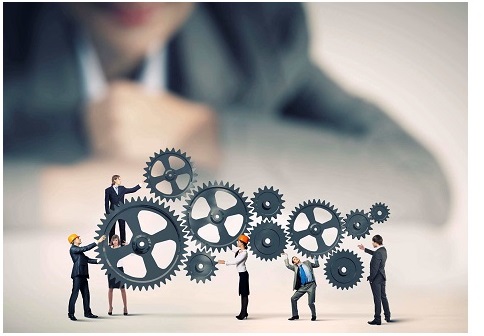 Moores Rowland recognizes that risk management has a broader aspect than just protecting an enterprise in that it should also enhance and develop a business.
We offer a full range of services that will give you a clear insight into your company strategy, business processes and financial reports. We can support you by helping you to tailor and design a framework that meets your governance requirements while remaining practical and efficient as well as enhancing your Board reporting.
Our professionals are drawn from a variety of multidisciplinary backgrounds, allowing us to deliver insightful, innovative solutions – no matter the challenge, no matter the need.
Internal Control Advisory
The American institute of CPAs, American institute of internal auditors, the Institute of Management Accountants, the Financial Executives International and the American Accountants Association agreed together to form a committee (COSO) as a joint initiative to provide thought leadership and framework on enterprise risk management, internal control and fraud deterrence.
As one of the world's largest accountancy networks, Moores Rowland has been involved within international accounting standard-setting bodies. We have insights into and are aware of any changes in accounting regulations at a very early stage. This means we can swiftly anticipate and help adapt your accounts to meet these new regulations – to help you maintain the trust of investors and optimize risk management.
Our professionals provide the value-added capabilities to design the internal control financial systems following the existing legislation. Additionally, the proximity to the client with their daily work through effective, open and regular communication has allowed the prioritization of objectives, calendars and assignment of responsibilities focusing at all times on our clients' needs. We offer you:
■ Assistance in designing of the company's internal control system
■ Updates on changes to company's operation
■ Analysis of new guidelines and their impact on your organization
■ Training
■ Assistance in producing regulatory statements
■ Forecasting.
Operational Improvement And Effectiveness
Moores Rowland's Corporate Advisory Services team works with clients to drive operational improvement. We work to improve business performance at any and every stage of a company's lifecycle. The aim is to deliver operational efficiency and improve working capital.
We combine experienced 'real world' operators with the strength and range of Moores Rowland services to support mid-size and larger corporates looking to improve business performance or facing challenges. We will optimize your business processes and financial management systems. We can help you from the planning stage through to implementation. We can deal with administration, sales, purchasing, HR or information systems. We can also help you make important decisions by analyzing your systems and management control.
We start with a thorough investigation of your organization to identify areas for improvement and set out an action plan. We do this with your firm's culture and style of management in mind. Moores Rowland can enhance the work of your organization by:
■ Implementing objectives,
■ Optimizing organization and processes,
■ Overhauling management methods,
■ Evaluating and strengthening business leadership,
■ Analyzing administrative and financial functions,
■ Making your processes more efficient,
■ Helping you adhere to regulatory changes,
■ Mapping and re-engineering processes,
■ Establishing internal controls and information systems,
■ Steering your activities with management charts and indicators.
Human Resources Services
Today, you are being challenged to cut costs related to hiring restrictions and budget limits, working on mobilizing talents to assist in business growth, fearing the shortages in talents, concentrating and investing in talents that secure business ambition. We know how key your people are to the success of your organization. You might need specialist HR advice, or help with drawing up an employment contract or finding the right person for a key role. We can take on your HR management: the terms and conditions of employment, working conditions, pension and leave schemes, social security, dismissal procedures, or constantly changing regulations in this field – leaving you to concentrate on your staff. On training, retaining and rewarding them. Moores Rowland's HR services include:
■ Preparing essential documentation to meet legal requirements and make sure you are protected in the event of a claim. We help with employment contracts, employee handbooks, HR policies and procedures and standard letters.
■ Executive recruitment – we manage the whole recruitment process, from the scoping of the position and screening of applications.
■ HR health checks to make sure your employment policies, procedures and practices are up to date and in line with best practice and legal compliance.
■ Training and development to help your employees realize their full potential – to help your business grow. We provide workshops and programmes tailored to your needs. We can help you identify and retain the talent in your organization.
■ Retained HR support - we can take on all of your HR requirements if you have little or no HR expertise.
Payroll Administration And Outsourcing
At Moores Rowland we can help you with your payroll and administration work. We can take on all or a part of your wages processing – helping you design the most effective pay and administration system. We can save you time and help you reduce your HR running costs. Above all we will ensure your staff are paid on time. Our services are tailored to suit your individual needs. They include:
■ Managing and processing pay, providing you with a comprehensive computerized payroll service with secured payslips, forms etc,
■ Improving or setting up your payroll duties,
■ Managing your HR systems,
■ Providing specialists in tax and social security advice, HR, accounting and financial services. We can also talk to the tax department about employee tax matters on your behalf.
Company Formation and Corporate Secretarial Services
Moores Rowland has helped with the investors from US, UK, Singapore, Malesia, China Hongkong, etc. to set up their business in Beijing, Shanghai and Tianjin After the company registration, we provided sires of services such as accounting, tax, company secretarial services to clients. Corporate secretary plays an important role in a company as an administrator to ensure compliance of statutory requirements. It is important that the corporate secretary is able to provide the support to the board of directors in the day-to-day running of the company's activities to facilitate the company's formal decision making and reporting process. Our corporate services include:
■ Incorporation of companies in China mainland according to the PRC Company Law and related laws.
■ Act as corporate secretarial agent for companies
■ Compliance of corporate services required by the corporate regulatory
■ Company chop custody and management.
■ Annual statutory reporting on behalf of the companies.
Our clients include: